We're sorry, but all tickets sales have ended because the event is expired.
October 14, 2020




12:30 pm - 2:30 pm
Special ILG Live Stream Event
Special Guest Speaker:  Nadine O. Vogel. Springboard Consulting
October 14, 2020
12:30pm – 2:30pm (CT) / 1:30pm – 3:30pm (ET)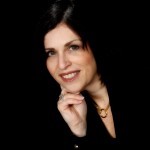 Disability Disclosure, Self-Identification & The Impact of Culture
            Disclosure and Self ID mean very different things in the context of Disability, yet, most companies use the terms interchangeably. Although an issue of compliance, whether individuals decide to disclose or self-identify, often has more to do with corporate culture and organizational practices than regulatory guidance.
            Unfortunately, principles and promises, made in policy and other documents, are often not reflected in direct action towards these individuals and especially so in the workplace. Even in companies that regularly hire people with disabilities, these individuals often experience a total lack of inclusion, career development opportunities, and at times bullying and harassment.
            Nadine Vogel, CEO and Founder of Springboard Consulting will address the issues, best practices and general guidance about Disability Disclosure and Self-Identification for candidates and employees with disabilities. She will also address the cultural impact to it all.
            Topics addressed during this session include the basis for confusion about the two terms, typical concerns on the part of employees and employers, processes for resolving these concerns, helping employees determine the need, timing, location and information sharing, when reasonable accommodations are also needed, confidentiality, responding to questions, the managers role and more.
Please click here to register for this event.
Note: If you have already registered on our website, you will still need to register with Springboard Consulting using the link above. You will then receive an email from Springboard Consulting to register for the Zoom link to the event (you may need to check your spam or other mailbox).